Rating: 5/5
Authors: Mary M. Talbot, Kate Charlesworth and Bryan Talbot
This is a very nice graphic novel outlining the life of a fictional suffragette Sally. While the character is fictional, the story is based on real suffragettes and an accurate historical narrative.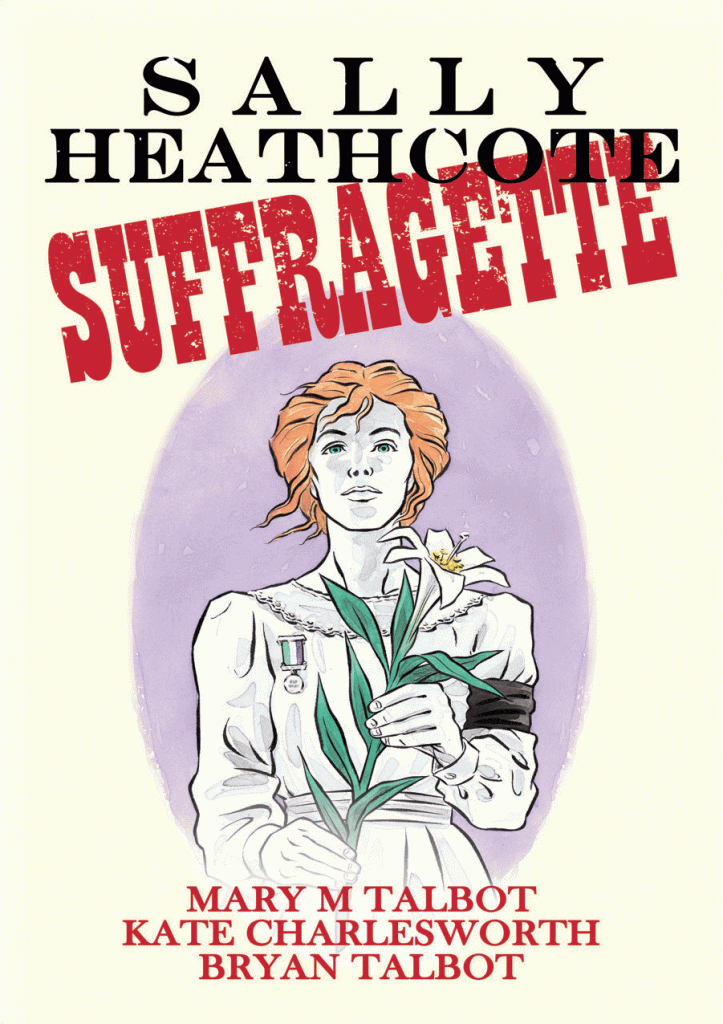 There were indeed many working-class women who contributed towards the plight of women equality and the right to vote, and yet when the vote was granted, it was middle-class women who got the vote initially. In other words, in 1918 The Representation of the People Act gave the right to vote to women over the age of 30 providing they met the property qualification. In the same year, women obtained the right to stand for Parliament. It took until 1928 for all women over the age of 21 to obtain the vote under the same terms as men.
The above timeline is rigorously presented in the graphic novel which portrays a story of a maid called Sally. As the author states in the explanation of the story, the name was taken because it was common among working-class women of the time.
Sally joins suffragettes through her work for Pankhurst family, and the story portrays her rise in the movement, as well as issues in the movement and some conflicts that occurred between members of the movement such as Emmeline Pethick Lawrence and Emmeline Pankhurst, the latter one being a well known name of the British suffragette movement due to her activism for women's equality, which she founded and led with her daughters of which Christabel was the most active and well-known one.
The novel portrays the plight for women equality accurately portraying the political and social landscape of the time, and it also touches upon conflicts in the suffragette movement and Pankhurst family. In addition, the book nicely portrays Sally and the issues working class women of the time faced and the emotional turmoil they were going through.
The novel is also beautifully illustrated, historically accurate and very dynamic and interesting. The book begins and ends with old Sally in the 1960s and the ending gives an important message to all women. The authors provided a timeline at the end of the book with references that helped them write this story, and as such this book also provides a good reference list for further reading and learning. Nevertheless, the book is an appraisal of a long-standing working-class culture of the north of England, which nested out the Suffragette movement.
Highly recommended for all graphic novel lovers, but also to those who may not be fans of comic books and graphic novels. You might end up converted!
Thank you for reading!