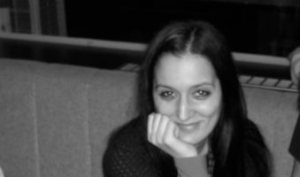 Welcome to my WordPress website!
I am Dr Martina Topić. I am an ecofeminist, sociologist and working-class academic championing women and working-class culture. I am very passionate about my research into women and working-class culture and class equality.
My research is always driven by humans and is about humans. In particular, I am interested in women's experiences in their daily lives and the experiences of working classes. I am also a passionate vegetarian and environmentalist as well as animal lover. I have eight cats and I feed ducks, swans and birds in the nearby pond every day.
I was an author and project lead of 'Women in UK's Advertising Industry' project (funded by the British Academy), 'Women in Journalism' (HEFCE funded) and 'Working-class students and the Higher Education in England' (HEFCE funded). I currently lead 'Women in Public Relations' (funded by EUPRERA, since 2018) and I am a research lead for the #WECAN project (Women Empowered through Coaching and Networking) funded by the European Social Fund and the Department for Work and Pensions. I also lead the British team in a project 'The Environmental Cost of Vanity? An Ecofeminist Inquiry into the Beauty Industry with a Particular Focus on Mirrors'.
I hold PhD in Marketing, Public Relations and Communications (Leeds Beckett University, 2019), PhD in Sociology (University of Zagreb, Faculty of Humanities and Social Sciences, 2013), Postgraduate Diploma in Media and Journalism (City University London, 2007), Master degree in Political science (University of Zagreb, Faculty of Political Science, 2003), and Master degree in Journalism (University of Zagreb, Faculty of Political Science, 2003). A PhD in Sociology defines me, my research and my worldviews.
I worked as a journalist for several years in the print media in Croatia, Slovenia and Italy (2003-2009). Since 2007, I work in academia. At first, I worked as a research fellow and teaching assistant at the University of Zagreb (12/2007-12/2013), and then as a Graduate Teaching Assistant at the Leeds Beckett University (07/2014-05/2016). From May 2016 to December 2017 I worked as a Lecturer in Public Relations at the Leeds Beckett University, where I was teaching a variety of modules in Journalism, Public Relations and Marketing. From December 2017 until September 2021, I worked as a Senior Lecturer in Public Relations and since September 2021, I work as a Reader in Leeds Business School.
I have worked on several research projects, i.e. UNESCO Media development indicators (2008-2009), FP7 Identities and Modernities in Europe (2009-2012), European Commission's Public Service Employment project (2017) and COMPETE IN project funded by the European Commission (2019-2021).
I am also editor-in-chief of Corporate Communications: An International Journal and editor-in-chief of a book series I established with Emerald, 'Women, Economics and the Labour Relations'.
I am a co-founder of the Centre for Research in Social Sciences and Humanities where I am organising international conferences in my fields of research interests (women and gender studies). I am solely responsible for managing the Centre (accounting, admin, authoring and organising conferences), which also includes all marketing for conferences. It is a true grassroots initiative for fostering networking and academic dissemination of research in my fields. Over the years, I met some great scholars and established life-long friendships, which made all those evenings and weekends of work worthwhile. I had some bad experiences too but so far the positive overcame the negative so I keep going.
I am a trained Word Press website designer and trained SEO user with experience in designing social media profiles (business and personal) and personal marketing strategy.
This website contains information about my academic and professional work and my blog. The blog is mostly about popular culture, which is my passion (aside from cats!). These are the fields that interest me, both professionally and personally.
Full work experience is available at my LinkedIn Profile.
DISCLAIMER:
This is a personal website, and what I write here has nothing to do with my paid work, i.e. views expressed here are mine only and do not necessarily relate to my employer and/or institutions I am affiliated with.