I received the book from the #SaveTheCulture initiative I saw on Facebook. I wrote about it already in my previous blog post (see here). The first book came from Nairn, and this was my first stage of learning something new, because I never heard of Nairn before so I had to google it.
As it appears the place is in Scotland, and it belongs to the region of the famous Loch Ness. I immediately remembered stories I read about the monster when I was a child and how terrified I was thinking that a monster can live in a lake. This actually may be the reason why I never liked lakes and rivers, and why every time I was in Slovenia during the summer I never really enjoyed swimming in lakes and never went very far. This whole memory made me smile though because I revived pictures of myself as a little girl from Croatian coast being terrified of lakes (to the amusement of the Slovene children who did not miss a chance to make fun of me).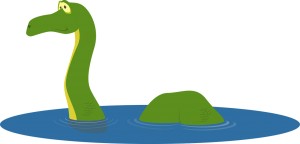 I also found out that Nairn is quite a beautiful place with sand beaches, i.e. something for me indeed. I love Leeds and England but sometimes I do miss water as I grew up in the coast. This is the reason why of all places I visited in my life, Stockholm made the best impression of me, as a city on water.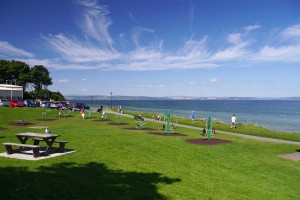 When it comes to the book that the person from Scotland sent me, the title is 'Bird Cloud' and the author is Annie Proulx, who wrote an autobiographic novel. This was her first book and it was highly praised by critiques.
The book follows life of its author who moved around as a child endlessly, only to end up living in the Bird cloud estate later on in life in an attempt to call a certain place home. The story is not just about the author's life, i.e. through the narration of author's life we also get to learn about racial relations in the early US that has an implication on family and social relations up to today. We all know that there are racial issues in the US in terms of black and white divide, but what I did not know is that even Americans of French and Canadian origin were treated badly on the sole grounds that New Englanders came to the US earlier. I will obviously need to read more about this to get some academic facts, but this book certainly placed an issue on my research and reading agenda. These remarks also furthermore tell us that racism and intolerance do not base itself only in the colour of the skin but also in any prejudice and 'reason' one can think of.
Thank you for reading. If you are interested in joining the initiative look for #SaveTheCulture hashtag on Twitter or Facebook, or contact me on martinahr@gmail.com